University Libraries Residency Program
About the Program
The Texas State University Libraries Residency Program was created to establish an entry-level professional opportunity for recent Library, Archives, or Information Science graduates. The three-year Residency program is targeted at early career librarians and recent MLIS graduates who are interested in pursuing academic librarianship careers.
The program offers recent graduates the opportunity to gain professional work experience, training and professional development, and mentoring and coaching from library leadership. Librarians at Texas State have enhanced status. Residents will be appointed to the rank of Assistant Librarian. Upon completion of their three-year appointment, Residents will have the opportunity for continued appointment as part the promotion and review process.
Residency Program Requirements
More information about the UL Residency program requirements and links to the positions available for the 2023-2026 Cohorts.
About University Libraries
Our libraries provide vital services and resources that fuel the success of research and innovation at Texas State University. We comprise three facilities and two prestigious collections that are continually evolving to meet the needs of the growing university and an ever-changing, technology-driven world. The Albert B. Alkek Library in San Marcos offers a rich collection of digital and print resources to support student learning and enhance faculty teaching and research. The Round Rock Campus Library supports the research and information needs of faculty and students on the growing Round Rock campus by offering all the resources and services of a large academic library in its comfortable setting. The Archives and Research Center is a state-of-the-art preservation library that will protect decades of university treasures and library resources. The Wittliff Collections is a campus gem that is committed to preserving the creative legacy of the Southwest through its Southwestern Writers Collection, Southwestern and Mexican Photography Collection and Texas Music Collection. These three cultural pillars provide the keystone for discovery of our region's heritage through thousands of archival treasures collected firsthand from such icons as Cormac McCarthy, Sandra Cisneros, Edward Curtis, and Willie Nelson. The University Archives provides the key to unlock the stories of Texas State University that connect its past to its present. The collection includes materials that document the history and legacy of the university and provide researchers with unique sources of information about Texas State and the Hays County region.
We are committed to advancing the goals of diversity, equity, inclusion, and accessibility for all. We serve as the university's intellectual, social, and technological center with physical and virtual environments that incorporate modern design principles. We are guided by the purpose of inspiring, and empowering exploration, ingenuity, and discovery. We embrace intentional education experiences through co-curricular efforts that support student engagement.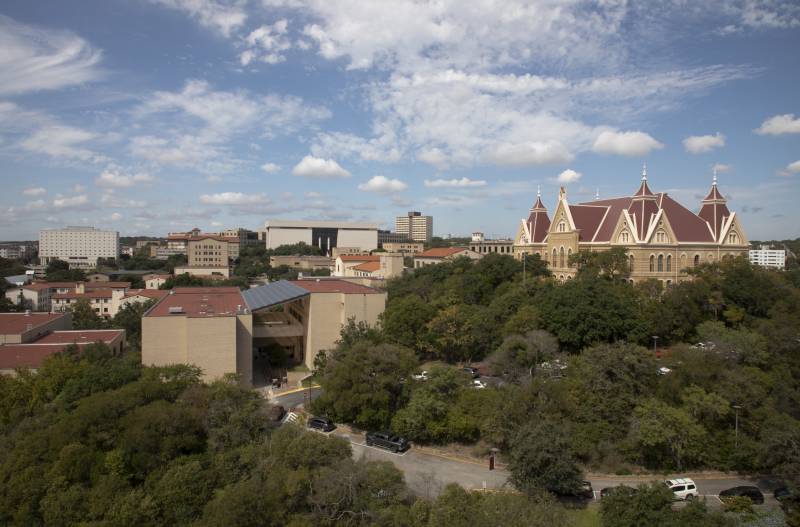 About our University
Texas State University is a public, multi-campus, student-centered research institution dedicated to excellence, equity, inclusion, and innovation. We create new knowledge, embrace a diversity of people and ideas, foster cultural and economic development, and educate our students to participate fully and freely in the communities of Texas, the nation, and the world.