Named Space Opportunities
You can help us increase access, accelerate research, improve education and inspire imaginations by purchasing a named space in the newly renovated Alkek Library. Contact Ramona Kelly for pricing and donation options.
First Floor - New & Emerging Technology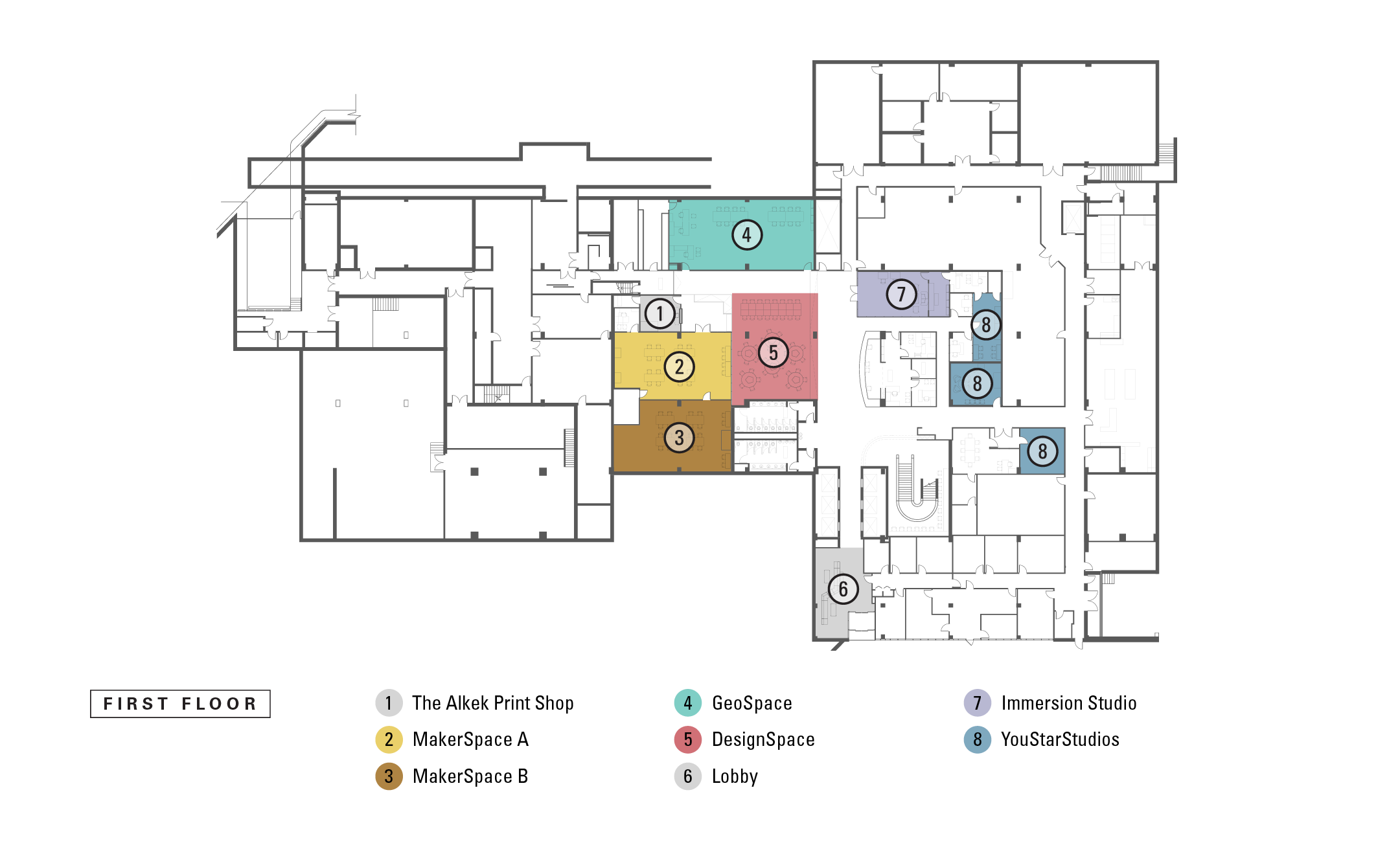 Space #1 The Alkek Print Shop
A new service point on the library's first floor that will offer specialty print services for students, faculty and staff on the San Marcos campus
Space #2 MakerSpace A
The messy side of making that will enable users to use manufacturing tools to innovate, ideate and create
Space #3 MakerSpace B
The cleaner side of making will have lower tech resources like sewing machines and smart manufacturing tools
Space #4 GeoSpace
A new geospatial lab that will enable research and storytelling through GIS and data
Space #5 DesignSpace
Specialized workstations for creating all types of 2D and 3D designs
Space #6 Lobby
A new first floor entrance and lobby leading to Alkek One
Space #7 Immersion Studio
A specialized studio space that offers experiences in augmented, mixed and virtual realities
Space #8 YouStar Studios
Two video recording studios, two audio recording studios and a production studio make self-service recording and producing available to all
Third Floor - Academic Research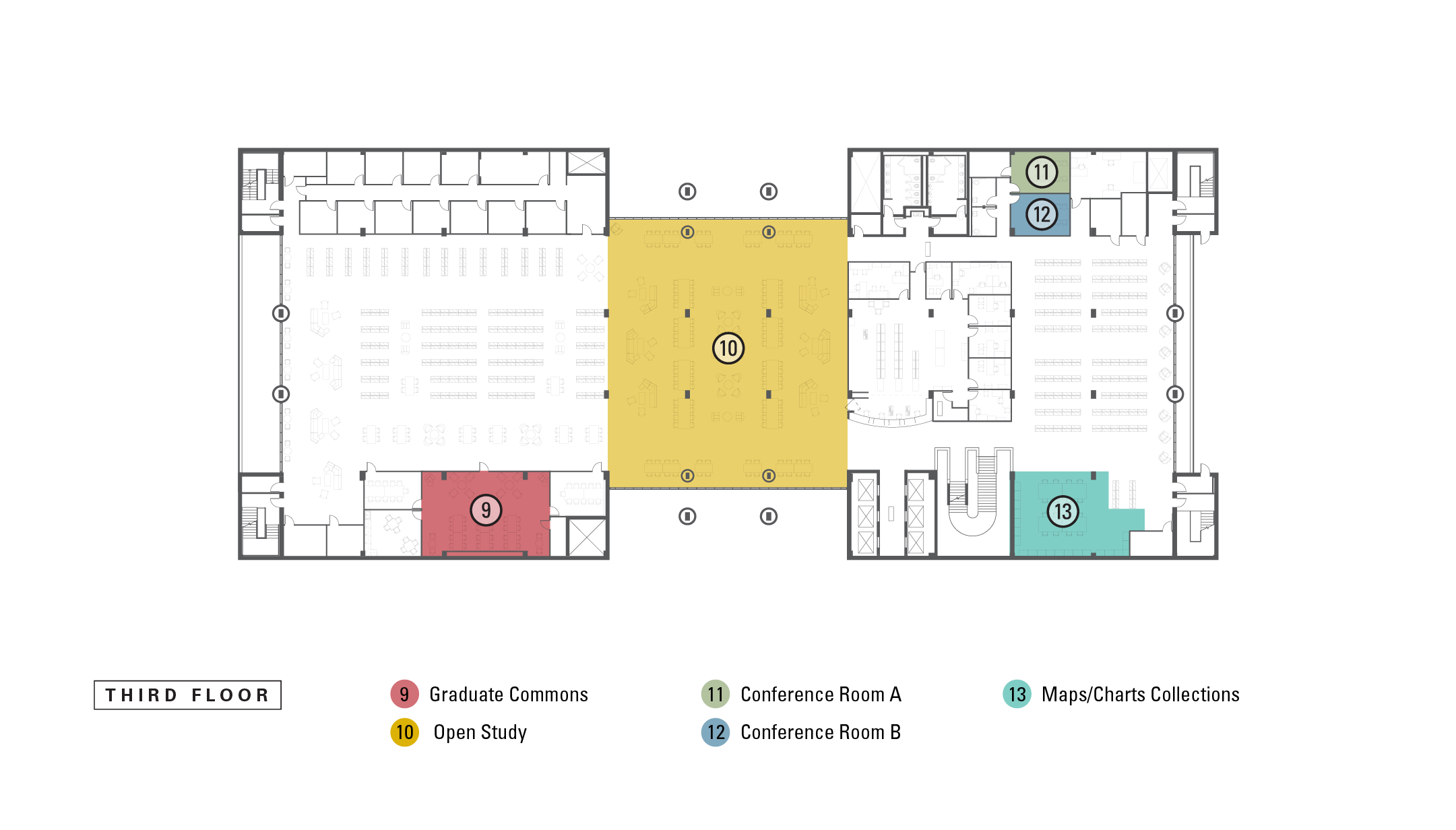 #9 Graduate Commons
The only place on campus just for graduate students to collaborate, study, present or attend workshops.
#10 Open Study
Comfortable furnishing, power and charging tables near the checkout desk, special collections and scanning stations make this an attractive place to work
#11 Conference Room A
SOLD
#12 COMM Lab
SOLD
#13 Maps/Charts Collection
A popular resource area
Fourth Floor - Istruction & Education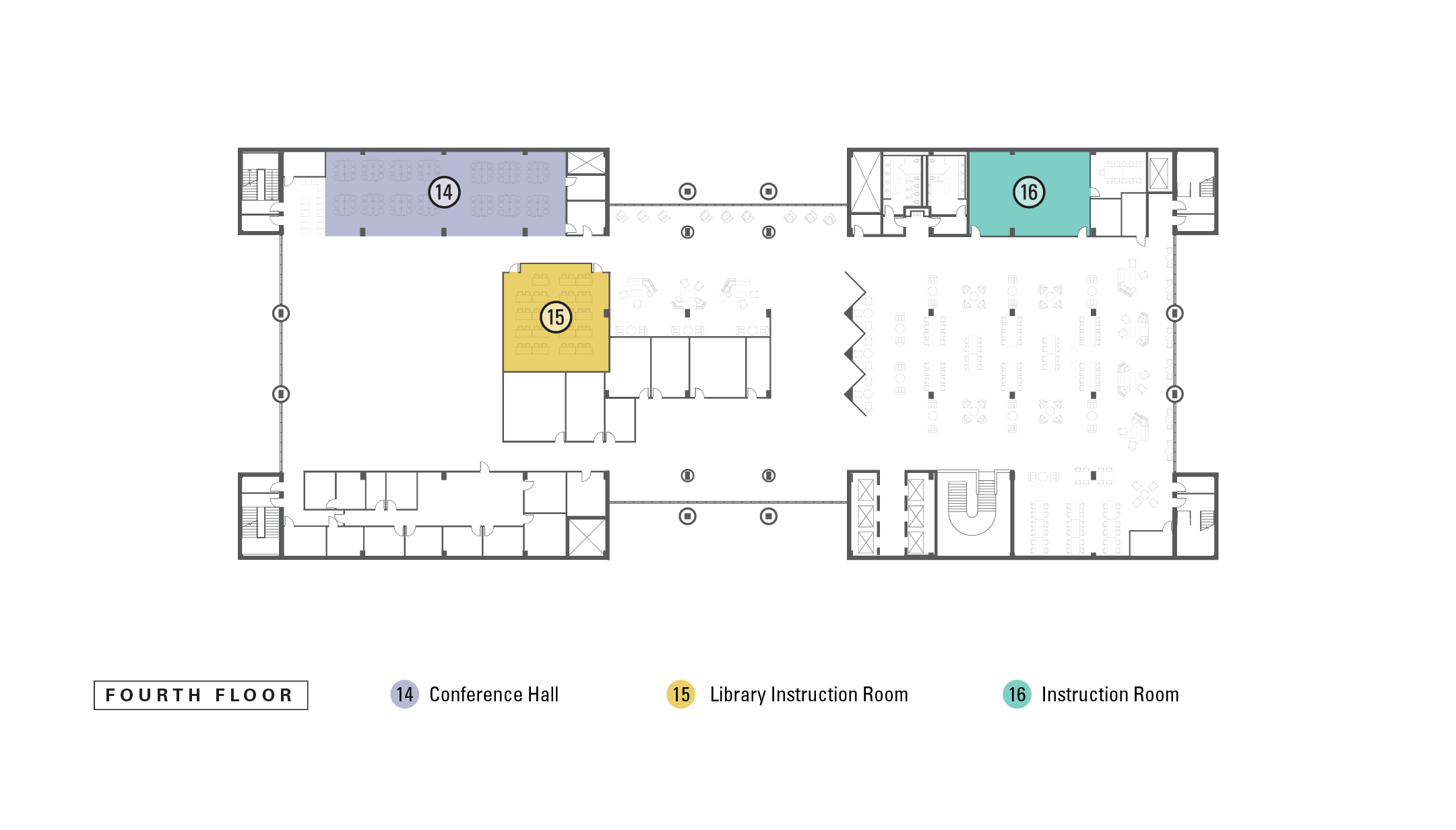 #14 Conference Halls
A high-traffic, flexible conference space that hosts a variety of events for library and other campus departments
#15 Library Instruction Room
Librarians teach information literacy and research skills in this heavily used space that serves as an open computer lab when classes are not in session
#16 Instruction Room
Available to a variety of Alkek-based departments, this space is used for different types of instruction where computer work stations are needed, serves as an open computer lab when classes are not in session