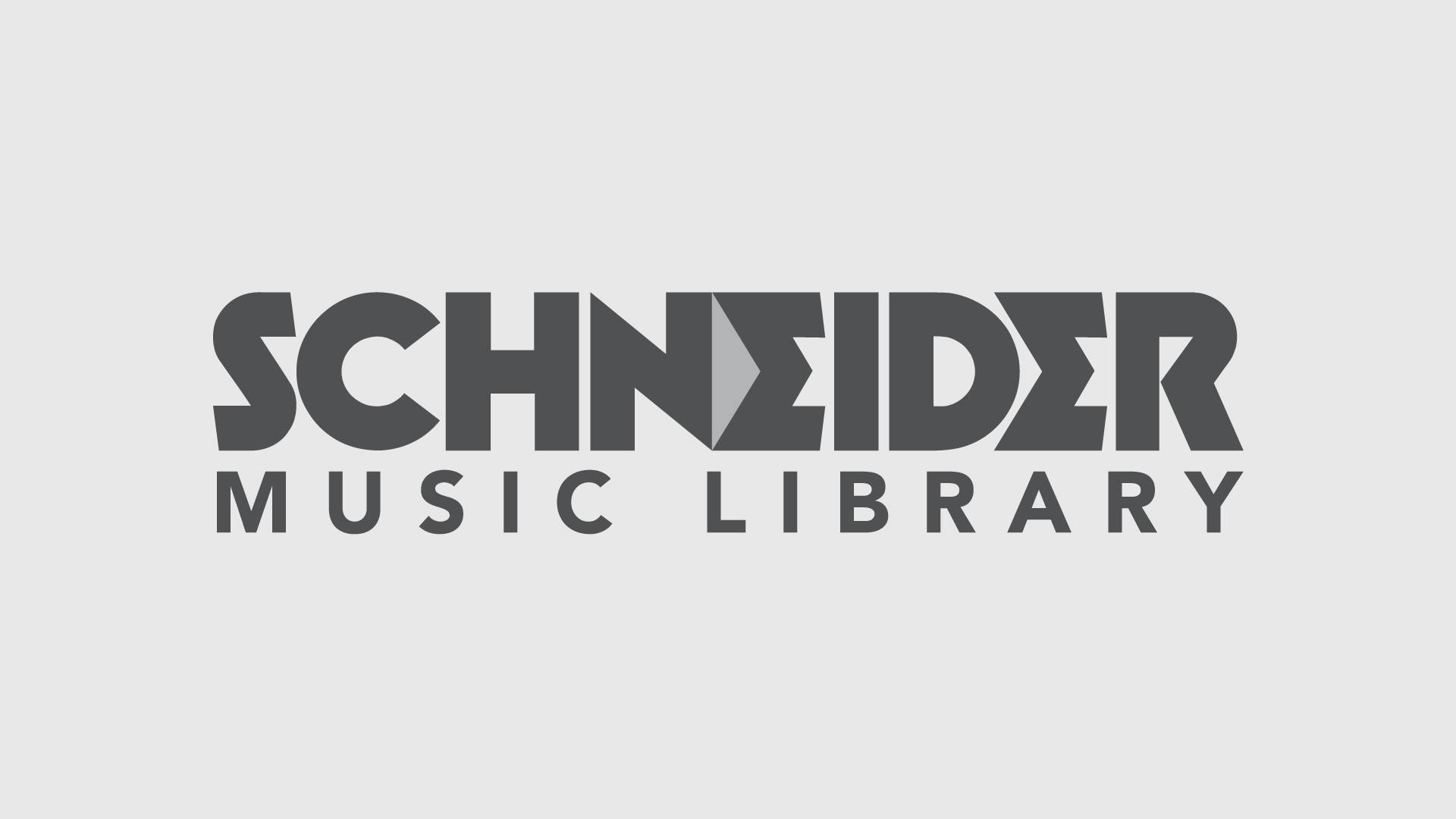 Who We Are
The Schneider Music Library, operated by the School of Music, has the distinction of being the University's only subject-specialty library. It is staffed by one professional music librarian and several student clerks. Founded in 1983, the library was rededicated in 1986 to honor the benefaction of Texas State alumna Mrs. Frances Reuser Schneider.
The Schneider Music Library, the Alkek (main) Library, and the RRC (Round Rock campus) Library are part of a single, coordinated library system, searchable in one combined online catalog.
Scope of collection
The library collection supports University instruction and research in applied music, music education, composition and theory, musicology, Latin and world musics, jazz studies, and sound recording technology. Most historical periods and geographical areas are covered in both classical and popular idioms, though the emphasis is on the Western classical tradition.
The collection includes tens of thousands of books and ebooks, scores, journals/serials, compact discs, and DVDs. In addition, several major online music-reference and streaming-audio databases can be accessed from any Internet-connected computer, including those in the library itself. (Note: some databases, when accessed off-campus, will require signing on with your Texas State user ID/password.)
"One collection, Two locations"
Please note that the music collection is divided between two library locations. The Schneider Music Library focuses on items that represent "the music itself"--scores and recordings. The Alkek Library houses items about music, such as books and journals. Scholars embarking on music research projects may need to plan to visit both libraries during the course of their work.
The listing for each item on the online catalog will specify the item's location.