Alkek Library Exhibitions & Displays
Alkek Third Floor
Pride Display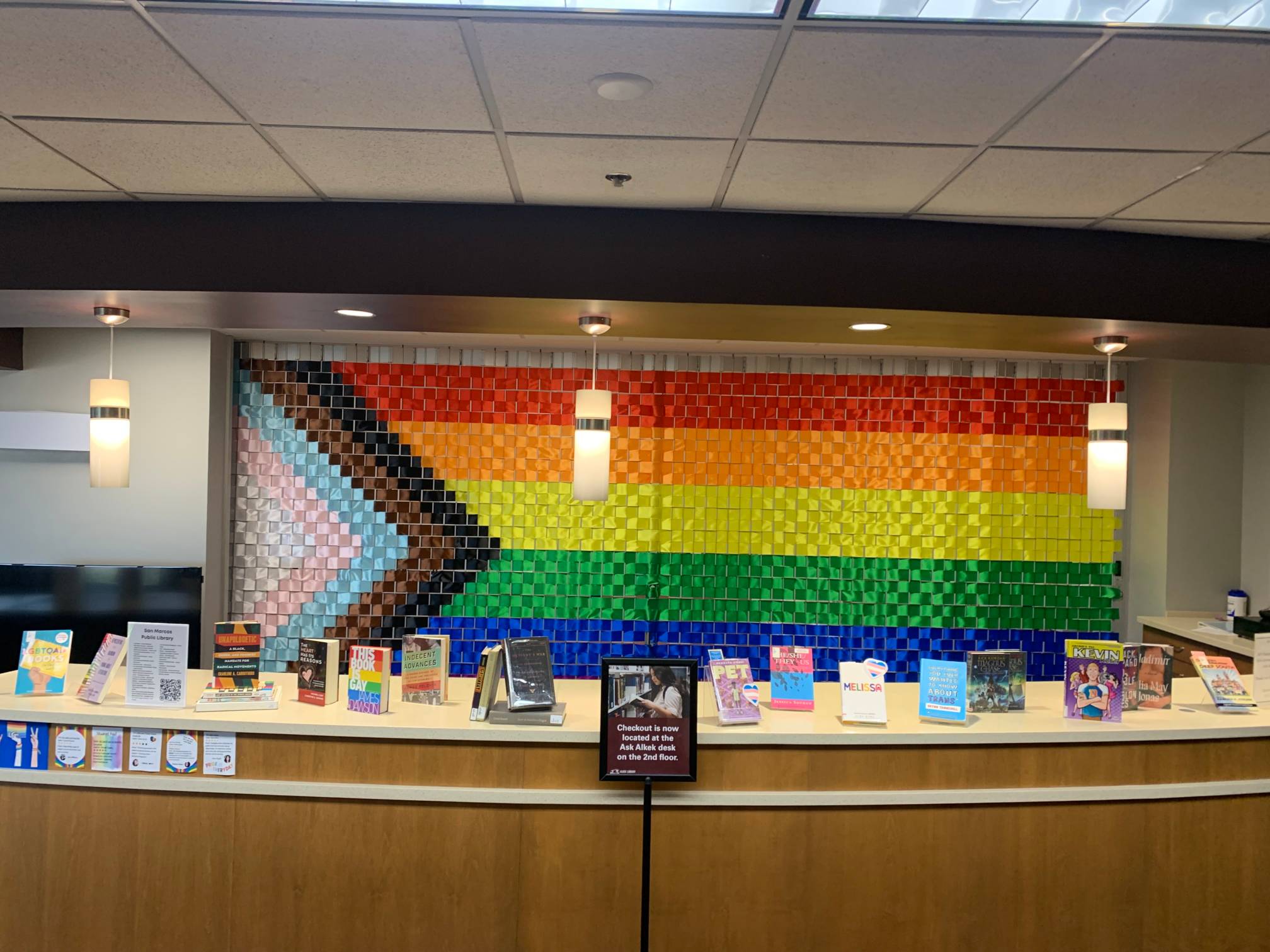 Celebrate Pride all year-'round! The Pride Display showcases a variety of books and information about LGBTQ+ experiences, issues, and people. From children's books to graphic novels, fiction and non-fiction, the Teaching and Learning team has curated a wide range of books so that all students can find a book that suits them. If you have a pride-related book you want to recommend, feel free to fill out one of the student recommendation cards that are available, too. The display is accompanied by a giant woven ribbon progress pride flag behind it, designed and created by Henna Punjabi. This art installation was created to welcome students into the library and to create a more inclusive and colorful space.
Sexual Assault Awareness Month
Also in this counter space, we've displayed some fascinating titles related to stories of sexual assault and human trafficking. Feel free to take one and become more aware of these tragic stories.
Juvenile Collection Exhibit
The Juvenile Exhibit showcases new children's and young adult material for the Juvenile Collection. The Juvenile Collection supports the needs of student educators and the Education & English departments. Titles also support K-12 content areas as well as various award winners. Material is available for checkout to all Texas State University students, faculty, and staff.
See the permanent Juvenile Collection Exhibit near the Juvenile Collection on the 3rd floor.
Alkek Fourth Floor
Sustainable Architecture & Interior Design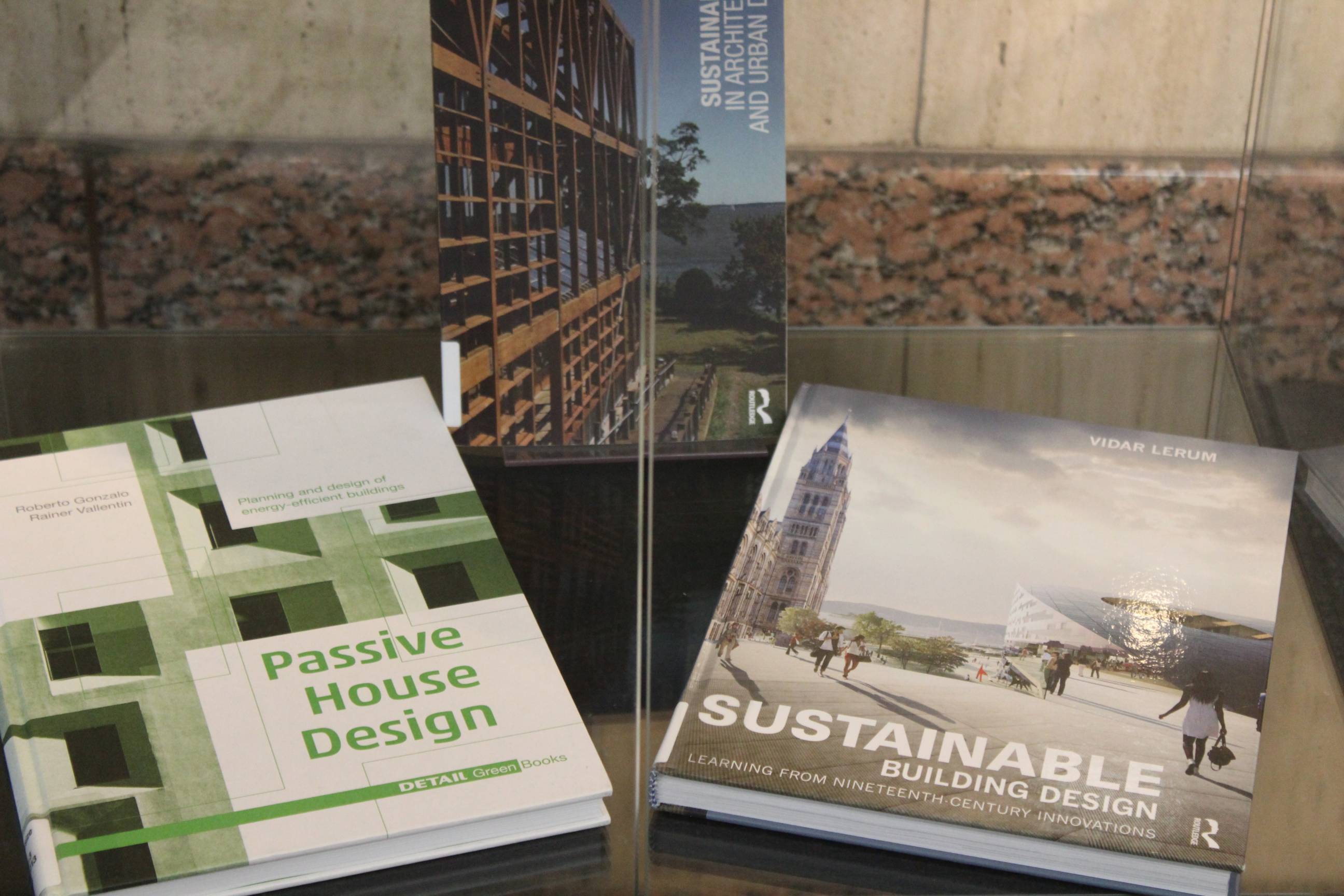 Just in time for Earth Day, we've installed an exhibit that features books from our collection on sustainable architecture and design. Questions? Contact Tara Spies Smith, ts20@txstate.edu.
Alkek Fifth Floor
Texas State Sports History
Play ball! Or any other sport you'd like. Sports have been a part of Texas State's history since the first basketball team graced the pages of the 1904 Pedagog. Stop by the 5th floor of Alkek Library to see some sports-related highlights from the University Archives. The exhibit covers sports from the early 1900s through the 1990s. Items displayed include photos, trophies, and equipment. See a jacket worn by a member of the 1960 championship basketball team and a helmet worn by a football player in the 1920s!
If you have any questions about any of the items on display, about the history of sports at Texas State, or suggestions for future exhibits, feel free to contact the University Archives: UnivArchives@txstate.edu
Visit https://www.univarchives.txstate.edu/ to see the University Archives' online exhibits.
Black Feminist Tradition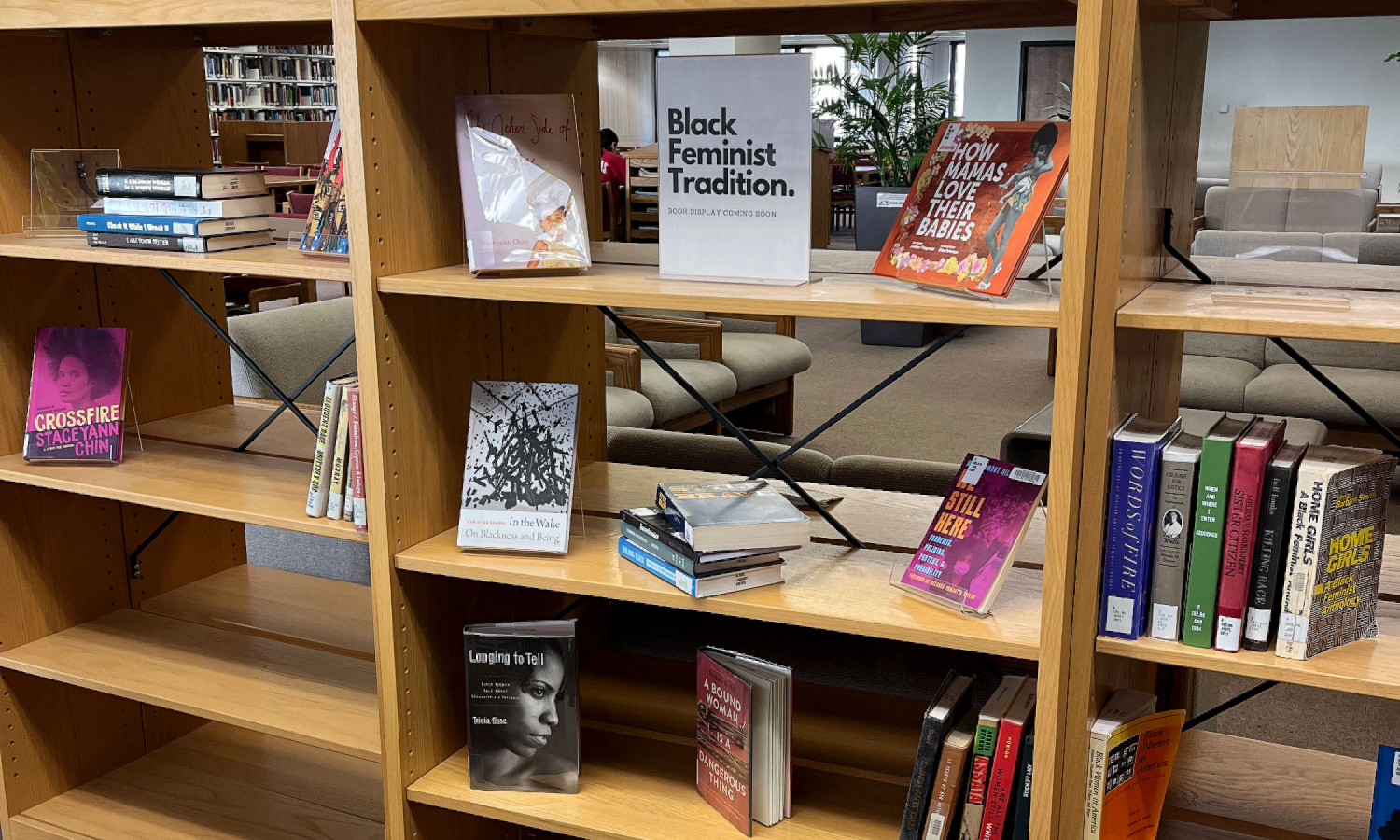 Are you interested in reading books that explore the black feminist tradition? Check out this collection of books that cover that topic.
Alkek Seventh Floor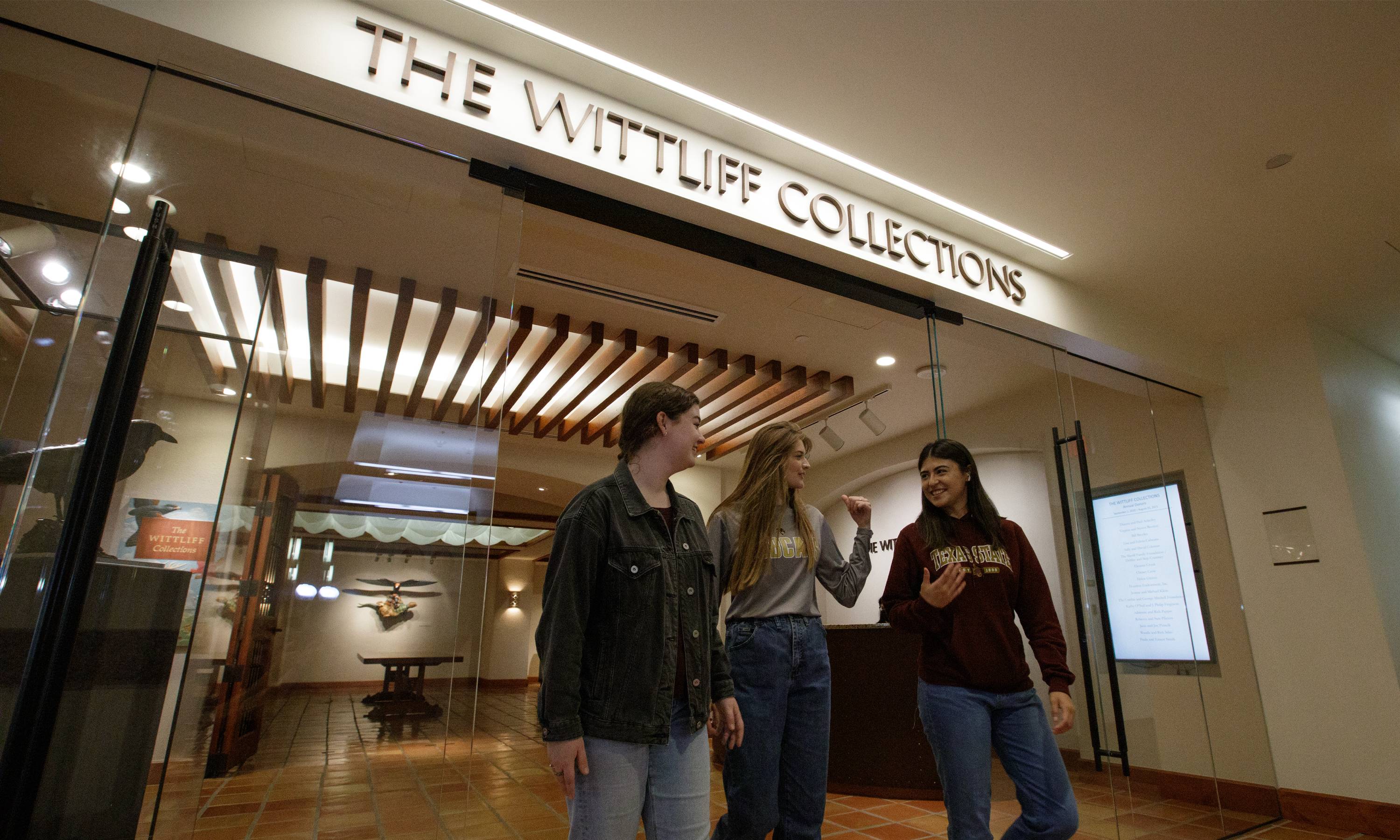 The Wittliff Collections
A museum-within-a-library, The Wittliff Collections' seven exhibition galleries are free and open to the Texas State community and the general public. Check out the current exhibitions!