Archives & Research Center
Visit Archives & Research Center
The Archives and Research Center (ARC) is a state-of-the-art library that will preserve decades of university treasures and library resources. Its climate-controlled environment will prolong the life of university assets keeping them available for exploration and discovery, while supporting the growth of the Alkek Library and Texas State. Visitors are welcome to make use of the Reading Room technology, or to checkout/in library materials.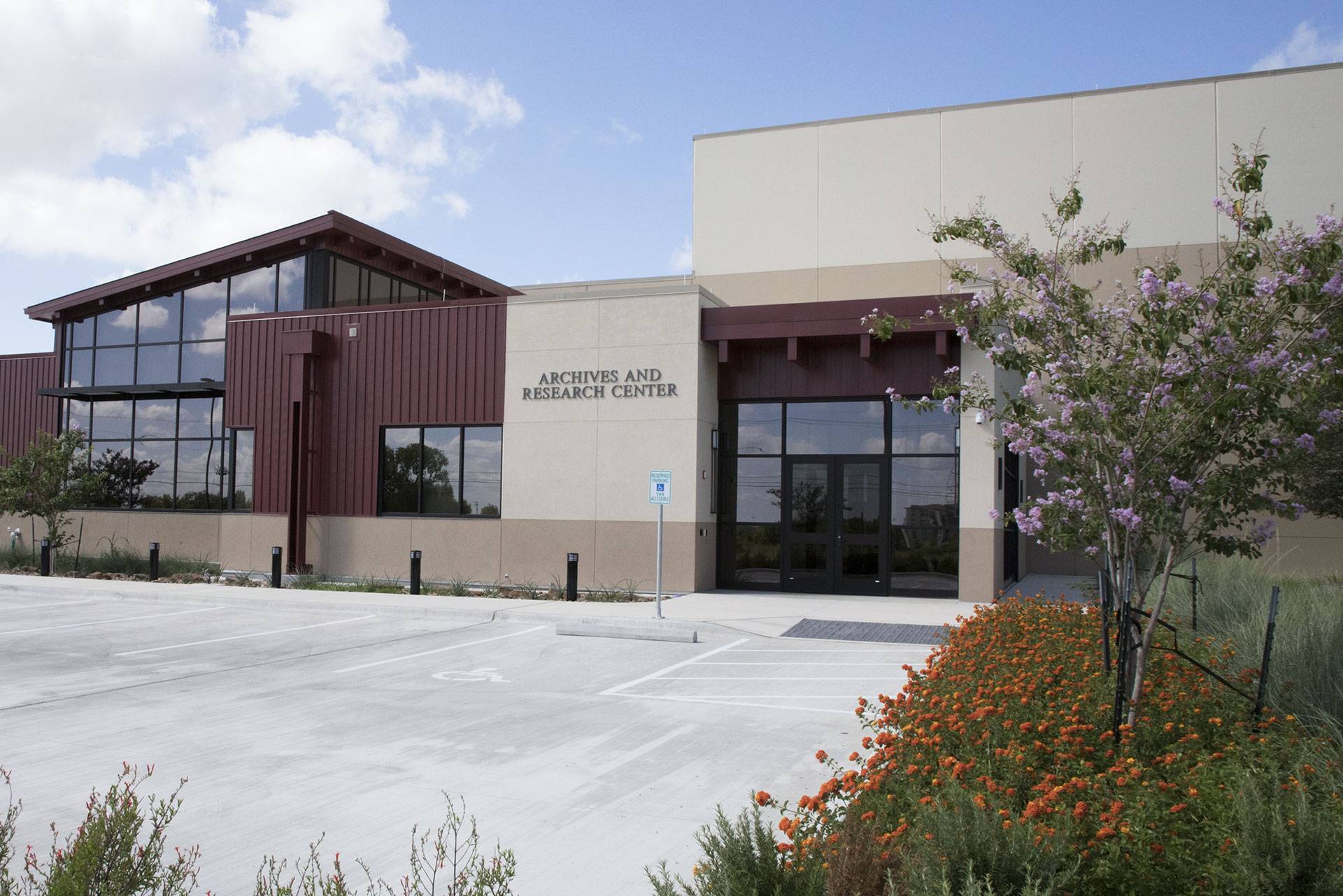 Spaces & Equipment
The Archives and Research Center has state-of-the-art, custom-designed spaces built to preserve library materials
Know Before You Go
Be prepared with information you need before you plan your visit to the Archives and Research Center.