Print Refund Request
1. Click Log In on the right or visit the Papercut login page.
2. Log in with NetID and password.
3. Click Recent Print Jobs in the left-hand menu.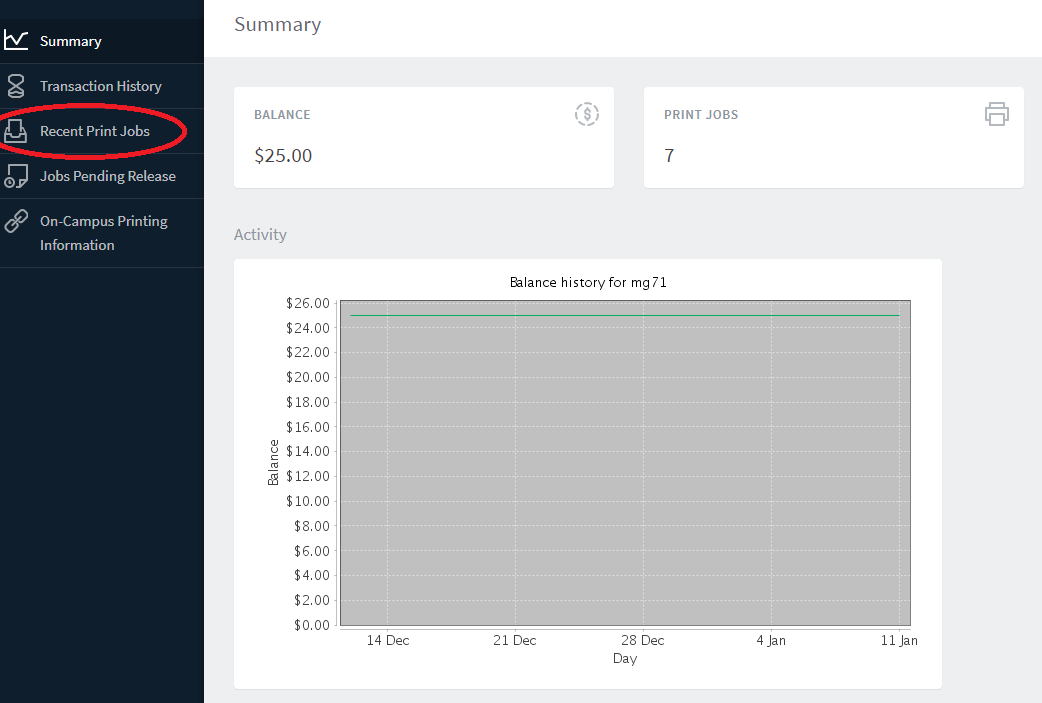 4. Find the print job for which you need a refund.
5. Click " request refund" located in the Status column.
NOTE: If you do not see your print job in the list, you were not charged.

6. Complete the refund request form. Reason for request is required.
7. Click Send.
A system administrator will review your request. You will be notified via e-mail when the request is resolved. You may also check the Papercut dashboard to view the status of your request at any time.
If you have additional problems with printing, please complete an ITAC ticket and a representative will assist you.