Free to use for all Texas State students, faculty and staff!
Use this space
Location: Alkek Library first floor, open area across from the ITAC Assistance Center
Contact: Harley Miller, harley@txstate.edu
Questions: Ask here!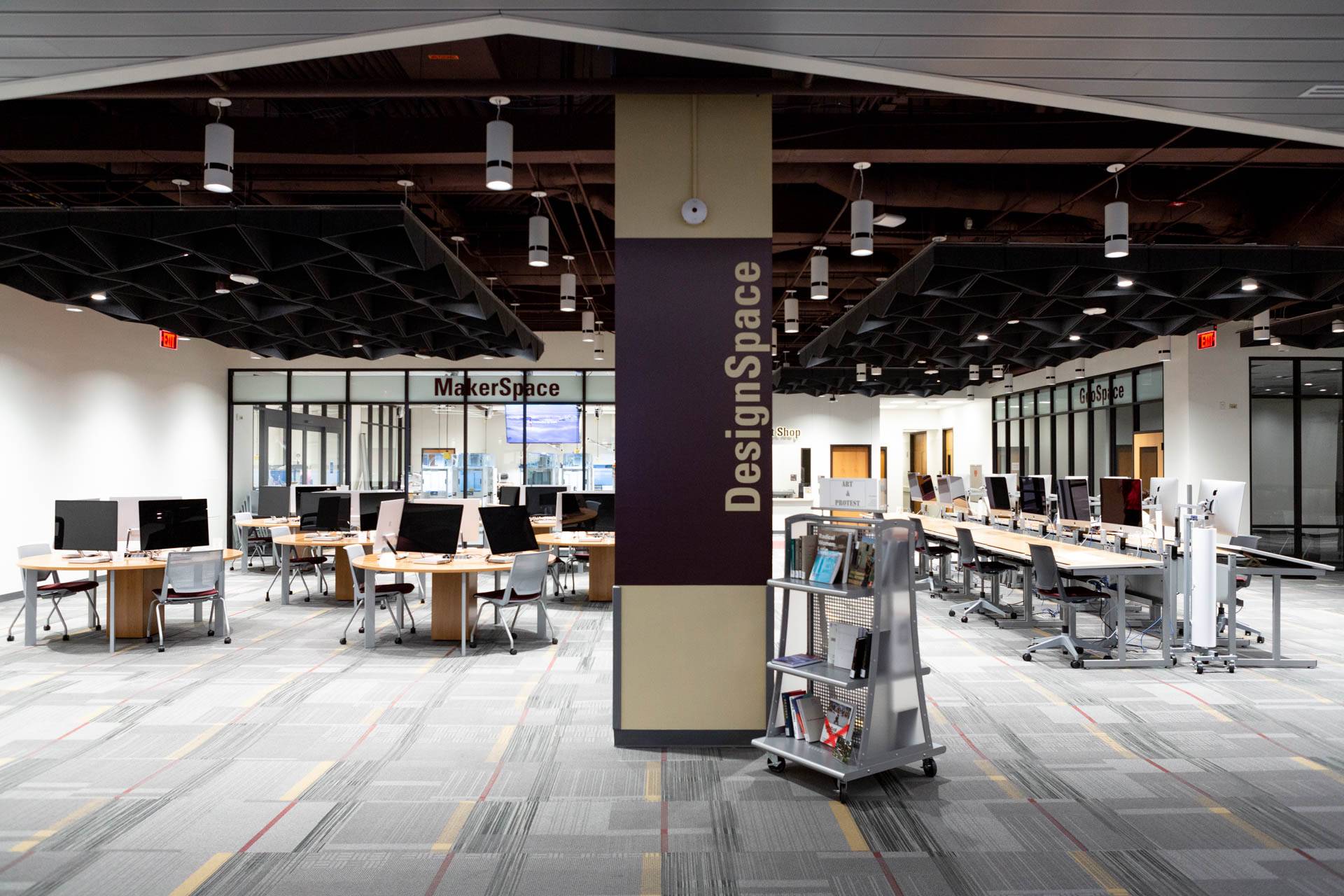 You design it! DesignSpace houses editing and production workstations with software dedicated to all things design:
2D & 3D animation and motion graphics
Game design & VFX
video editing
Produce content to use in other Alkek One spaces...create vector graphic designs to be cut on the laser cutter in the MakerSpace, or design textures for 3D models that can be used in the Immersion Studio. And much more! Check out your keyboard and get started.
Equipment & Software
Equipment
Microsoft Surface Pro II workstations
28-inch Touchscreens for those who would like to work on 3D modeling and design. You can create smooth renders without any buffers. The touchscreen monitors can be turned horizontally and you can check out a touchscreen pen for even greater artistic access and creating.
Mac Pro workstations
Perfect for 2D design and video editing. Your video and illustrations will look incredible on the 127-inch display. The workstations include drafting table desks are height adjustable so that you can sketch out your ideas on paper and in the digital space.
Software
Adobe Creative Cloud Software - Photoshop, Illustrator, InDesign, Premiere Pro, After Effects, Dreamweaver, XD, Aero
Blender - open-source 3D modeling
Quixel Mixer - used to create ultra realistic tileable surfaces by mixing scans together
Unreal Engine 4 - a game engine that allows users to create and render visuals
Unity - a cross-platform game engine