Free to use for all Texas State students, faculty and staff!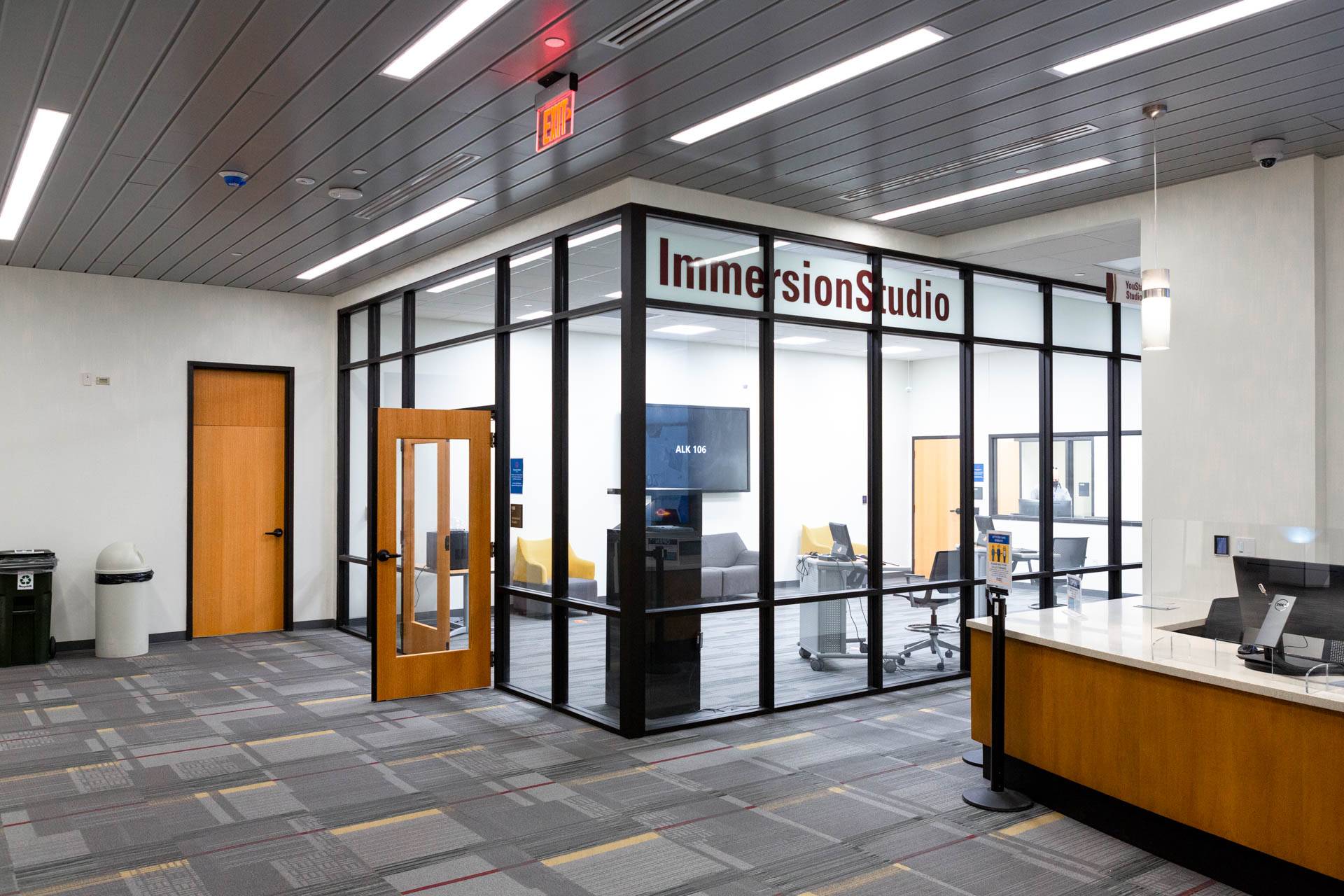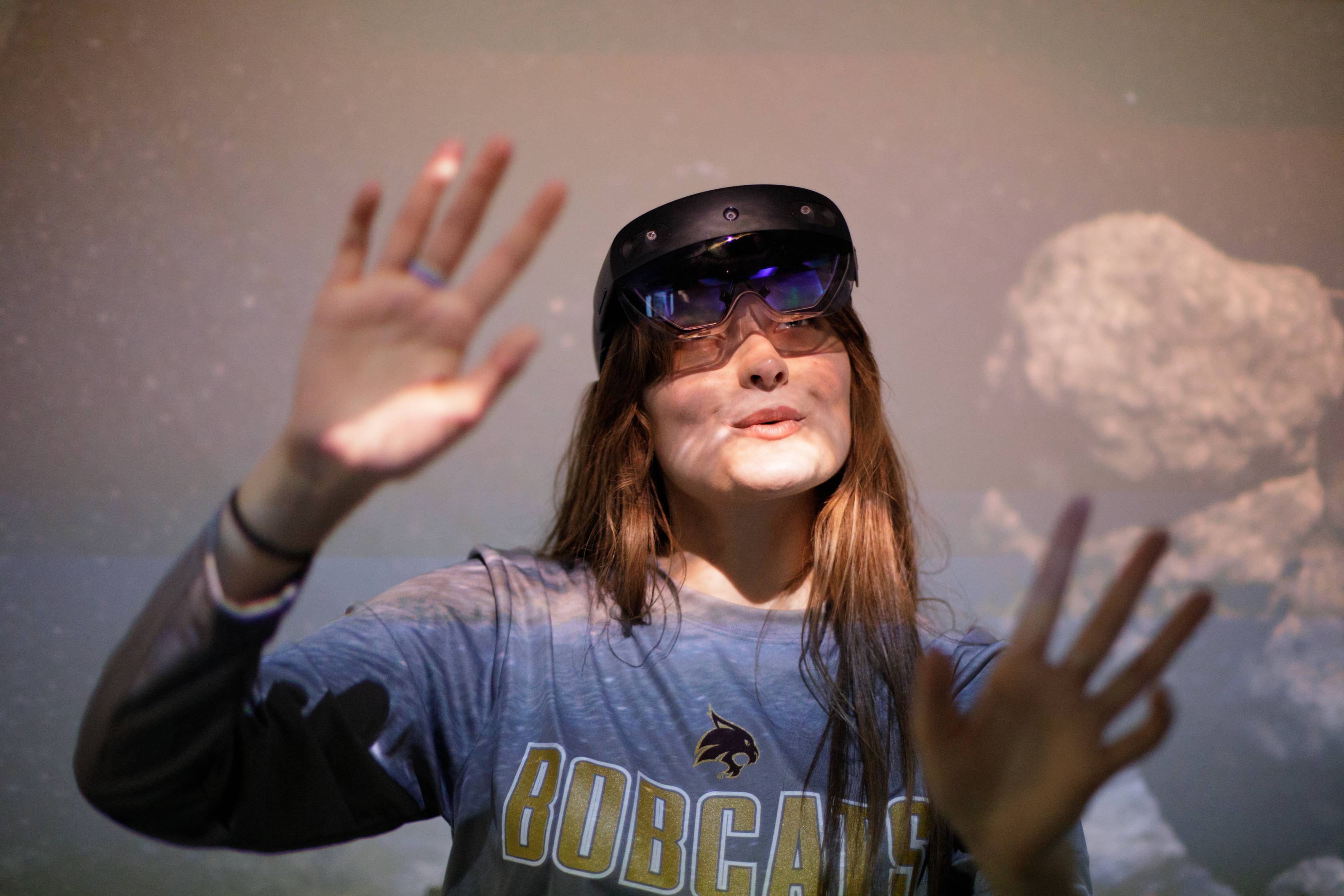 Experience or design your own reality! The Immersion Studio embraces the burgeoning industry term XR to include:
virtual reality (VR)
augmented reality (AR)
mixed reality (MR)
cinematic reality (CR)
360⁰ video
whatever immersive technology comes next
The X represents a question mark that asks us to imagine the future of human interaction in technologically-mediated environments.